Sincerely invite you to join "Cloud create future, wisdom open healthcare" YIZHEN Cloud Product Laun
更新时间:2017-08-02 15:52:16•点击:443853 • Entreprise's news
Cloud create future, wisdom open healthcare
Invitation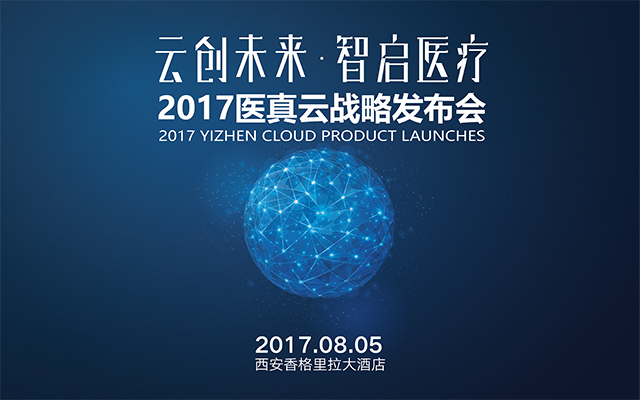 "Internet Plus" health care has become a national strategy. The medical industry cloud transformation and medical artificial intelligence is also necessary. AccuRad Internet actively respond to national calls, using of Internet of things, cloud computing, large data, AI and other technologies, and actively explore the medical cloud transformation and medical artificial intelligence in the field of new breakthroughs, to create a cloud-based excellence in medical services. Since the country to promote the medical cloud, medical union, graded clinics, telemedicine and quality medical resources and other policies to make a slightly contribution.

The "YIZHEN Cloud" strategic product launched conference that theme is "cloud create future, wisdom open healthcare", invited more than 400 industry leaders, medical elite, information technology experts, industry leaders and other guests gathered here to explore the future of the cloud Road and start a wonderful cross-border dialogue, to witness the new service model and create a bright future!
We sincerely invite you to join us!
We look forward to gathering you in ancient city Xi'an!
Time: August 5, 2017.
Address: Xi'an·China, Shangri-La Hotels
Sponsor: Xi'an AccuRad Network & Technology Co. Ltd
Co-Sponsors: China Telecom and Medical Industry Information Application Base (Lanzhou) and Intel Corporation (China)